22/06/19 19:00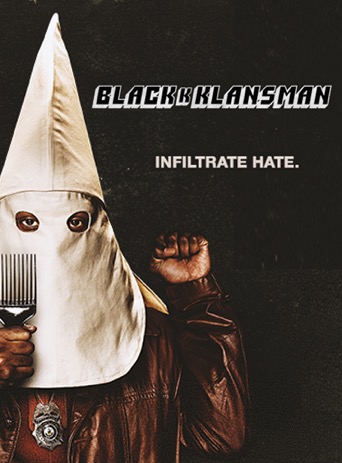 From visionary filmmaker Spike Lee comes the incredible true story of an American hero. It's the early 1970s, and Ron Stallworth (John David Washington) is the first African-American detective to serve in the Colorado Springs Police Department. Determined to make a name for himself, Stallworth bravely sets out on a dangerous mission: infiltrate and expose the Ku Klux Klan. The young detective soon recruits a more seasoned colleague, Flip Zimmerman (Adam Driver), into the undercover investigation of a lifetime. Together, they team up to take down the extremist hate group as the organization aims to sanitize its violent rhetoric to appeal to the mainstream.
Watch Trailer
Discussion Questions
What's your favourite scene or line from BlacKkKlansman?


What genre do you think this movie falls into?


The film's witty sarcasm threatens to downplay the dramatic tension, yet what does the comic undertone offer in the battle against hate?


How does this film compare with Spike Lee's other films (Do The Right Thing, Malcolm X, Mo' Better Blues)?


What do you think Lee's goal was with this film? Did he succeed?


The rise of rightwing extremism can cause us to be anxious and even panicky, yet extremism itself is caused by fear. How do we learn to break the cycle?


What wisdom or scriptural story or proverb does the movie remind you of?