27-11-10
Capernaum - 07-Dec-19
While serving a five-year sentence for a violent crime, a 12-year-old boy sues his parents for neglect.
(
Read more
)
Boy Erased - 26-Oct-19
The son of a Baptist preacher is forced to participate in a church-supported gay conversion program after being forcibly outed to his parents.
(
Read more
)
The Mustang - 17-Aug-19
Roman, a convict in a rural Nevada prison who struggles to escape his violent past, is required to participate in an "outdoor maintenance" program as part of his state-mandated social rehabilitation.
(
Read more
)
Blackkklansman - 22-Jun-19
Ron Stallworth, an African American police officer from Colorado Springs, RCO, successfully manages to infiltrate the local Ku Klux Klan branch with the help of a Jewish surrogate.
(
Read More
)
RBG - 27-Apr-19
The exceptional life and career of U.S. Supreme Court Justice Ruth Bader Ginsburg, who has developed a breathtaking legal legacy while becoming an unexpected pop culture icon.
(
Read More
)
Puzzle - 9-Mar-19
Agnes, taken for granted as a suburban mother, discovers a passion for solving jigsaw puzzles which unexpectedly draws her into a new world - where her life unfolds in ways she could never have imagined.
(
Read More
)
Maudie - 26-Jan-19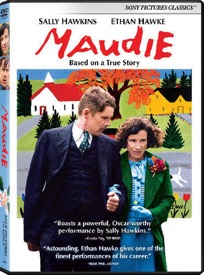 An arthritic Nova Scotia woman works as a housekeeper while she hones her skills as an artist and eventually becomes a beloved figure in the community.
(
Read More
)
Downsizing - 02-Dec-18
A social satire in which a man realizes he would have a better life if he were to shrink himself to five inches tall, allowing him to live in wealth and splendor.
(
Read More
)
First Reformed - 20-Oct-18
A priest of a small congregation in upstate New York grapples with mounting despair brought on by tragedy, worldly concerns and a tormented past.
(
Read More
)
Three Billboards - 25-Aug-18
A mother personally challenges the local authorities to solve her daughter's murder when they fail to catch the culprit.
(
Read More
)
Glass Castle - 16-Jun-18
A young girl comes of age in a dysfunctional family of nonconformist nomads.
(
Read More
)
Mudbound - 07-Apr-18
A man's nervous breakdown causes him to leave his wife and live in his attic for several months.
(
Read More
)
Wakefield - 10-Feb-18
A man's nervous breakdown causes him to leave his wife and live in his attic for several months.
(
Read More
)
Silence - 02-Dec-17
In the 17th century, two Portuguese Jesuit priests travel to Japan in an attempt to locate their mentor, who is rumored to have committed apostasy, and to propagate Catholicism.
(
Read More
)
Demolition - 21-Oct-17
A successful investment banker struggles after losing his wife in a tragic car crash. With the help of a customer service rep and her young son, he starts to rebuild, beginning with the demolition of the life he once knew.
(
Read More
)
Hell or High water - 26-Aug-17
Following a series of armed robberies at a number of branches of Texas Midland Bank where very little money was taken, we learn that the motive of two brothers trying for justice in the cruelty of our current economy.
(
Read More
)
Arrival - 10-Jun-17
When twelve mysterious spacecraft appear around the world, linguistics professor Louise Banks is tasked with interpreting the language of the apparent alien visitors.
(
Read More
)
Life, Animated - 22-Apr-17
A coming of age story about a young man coming to terms with difference. A story of sidekicks, heroes and autism.
(
Read More
)
Ex Machina - 21-Jan-17
A young programmer is selected to participate in a ground-breaking experiment in synthetic intelligence by evaluating the human qualities of a breath-taking humanoid A.I.
(
Read More
)
Fear of 13- 26-Nov-16
The Fear of 13 is a psychological thriller, where Nick, a death row inmate, petitions the court to be executed.
(Read More)

Armor of Light - 15-Oct-16
This documentary follows an Evangelical minister and the mother of a teenage shooting victim who ask, is it possible to be both pro-gun and pro-life?
(Read More)

Look Who's Back - 6-Aug-16
Adolf Hitler wakes up in the 21st century. He quickly gains media attention, but while Germany finds him hilarious and charming, Hitler makes some serious observations about society.
(Read More)

Spotlight - 11-Jun-16
The true story of how the Boston Globe uncovered the massive scandal of child molestation and cover-up within the local Catholic Archdiocese, shaking the entire Catholic Church to its core.
The Way - 16-Apr-16
A father heads overseas to recover the body of his estranged son who died while traveling the "El camino de Santiago," and decides to take the pilgrimage himself.
(
Read More)



Inside Out - 20-Feb-16
The story takes place mostly in the head of an 11-year-old girl named Riley, who has just moved with her parents from Minnesota to San Francisco. What happens to Riley on the outside is pretty standard. The real action — the art, the comedy, the music and the poetry — unfolds among Riley's personified feelings.
(
Read More)
Experimenter - 23-Jan-16
A former British Army officer, who was tormented as a prisoner of war at a Japanese labor camp during World War II, discovers that the man responsible for much of his treatment is still alive and sets out to confront him.
(
Read More)
Blue Like Jazz - 21-Nov-15
Disenchanted by the church and his devout Christian mother, 19 year-old Donald escapes Texas for the liberal Northwest and attends Reed College at the urging of his secular father. At Reed College, Don finds that his classmates, from all walks of life, are more anti-religious and anti-everything than he was prepared for. In an attempt to fit in, and more importantly, in an attempt to find himself, Don joins an activist group which forces him to question what he really believes in. (
Read More
)
War Witch - 17-Oct-15
Somewhere in Sub-Saharan Africa, Komona, a 14-year-old girl, tells her unborn child growing inside her the story of her life since she has been at war. The story unfolds as a child's magical realist fable, haunted by ghosts in the imagination of the girl. The film examines the concepts of good and evil in the mind of a child who is repeatedly forced to do what she calls "bad things" but maintains an elemental moral sense. (
Read More
)
Noah - 15-Aug-15
Not the movie you think it is. Director Darren Aronofsky tries not only to explore what the story of the flood might mean in the present age of environmental anxiety and apocalyptic religion, but also, more radically, to imagine what it might have felt like to live in a newly created, already-ruined world, and to scan the skies for clues about what its creator might be thinking. (
Read More
)
Selma - 6-Jun-15
The passage of laws effectively ending unwritten segregation in the South is presented as scrimmage between an establishment defense juggling many different needs, and an activist offense fed up with not being prioritized enough. At the heart of it lies David Oyelowo's fiery yet ambiguous Martin Luther King - portrayed as a man who asks himself if what he's doing will ever yield results, but who also will dispassionately strategize to make sure his work is maximized. (
Read More
)
Birdman - 11-Apr-15
A washed up actor tries to reclaim his fame on Broadway with a new play. As this is happening he has to handle with new actors and has to re kindle his relationship with his daughter. But most importantly he has to escape the shadow of the superhero he used to play, Birdman. (
Read More
)
The Railway Man - 28-Feb-15
A former British Army officer, who was tormented as a prisoner of war at a Japanese labor camp during World War II, discovers that the man responsible for much of his treatment is still alive and sets out to confront him.
(
Read More)
In A Better World - 22-Nov-14
The lives of two Danish families cross each other, and an extraordinary but risky friendship comes into bud. But loneliness, frailty and sorrow lie in wait.
(
Read More
).
Her - 11-Oct-14
Theodore, a lonely man in the final stages of his divorce, decides to purchase the new OS which is customized to his personality. As he increasingly begins to relate to her as a person, question arise on the nature of consciousness and love.
(
Read More
).
The Reluctant Fundamentalist - 16-Aug-14
The Reluctant Fundamentalist is the story of Changez, a young, Princeton-educated Pakistani who goes on to work at a prestigious financial institution. In the wake of 9/11 circumstances force him to decide where his true loyalties lie.
(
Read More
).
Philomena - 07-Jun-14
A woman attempts to face the past and trace the child she was forced to give up for adoption 50 years earlier. As she gets help from a cynical journalist an unlikely friendship forms between the two.
(
Read More
).
Beasts of the Southern Wild - 05-Apr-14
Faced with both her hot-tempered father's fading health and melting ice-caps that flood her ramshackle bayou community and unleash ancient aurochs, six-year-old Hushpuppy must learn the ways of courage and love.
(
Read More
).
Cloud Atlas - 08-Feb-14
An exploration of how the actions of individual lives impact one another in the past, present and future, as one soul is shaped from a killer into a hero, and an act of kindness ripples across centuries to inspire a revolution.
(
Read More).
The Hedgehog - 19-Oct-13
11-year-old Paloma is rich, precocious and extremely judgmental in the way that only a privileged child can be. She's so disgusted with the adults around her that she's decided to end it all rather than become one of them…
Read More...
Life of Pi - 10-Aug-13
A young man who survives a disaster at sea is hurtled into an epic journey of adventure and discovery. While cast away, he forms an unexpected connection with another survivor: a fearsome Bengal tiger.
Read More...
Broken - 15-Jun-13
A coming of age story about learning to live nobly in a world of unfairness. People can be broken physically, emotionally and psychologically and few go through life avoiding being harmed in some way. The 2012 film Broken, adapted from the 2008 novel by Daniel Clay, portrays many different ways humans can suffer.
Read More...
In Darkness - 20-Apr-13
IN DARKNESS tells the true story of Leopold Soha who risks his own life to save a dozen people from certain death. Initially only interested in his own good, the thief and burglar hides Jewish refugees for 14 months in the sewers of the Nazi-occupied town of Lvov (former Poland).
Read More..
.
As It Is In Heaven - 23-Feb-13
A successful international conductor suddenly interrupts his career and returns alone to his childhood village in Norrland, in the far north of Sweden.It doesn't take long before he is asked to come and listen to the fragment of a church choir, which practises every Thursday in the parish hall. Just come along and give a little bit of good advice. He can't say no, and from that moment, nothing in the village is the same again.
Read More...
The Narnia Code - 25-Jan-13
The Chronicles of Narnia series by C.S. Lewis has become one of the most globally beloved franchises in history. And yet, there are mysteries about the author and these seven stories that have fascinated scholars and fans for nearly half a century.
Read More
.
Troubled Water - 26-Nov-11
This film explores the question of whether the past can ever be put behind us. One thoughtless act by a teenage boy derails his life. After paying for his crime, he wants to start a new life, exploring the creative gift he's been given. Can friendship and love overcome what he's done? What makes forgiveness possible?
Read More
.
The Big Kahuna - 15-Oct-11
On the last evening of a convention two seen-it-all industrial lubricant salesmen and a youngster from the research department gather in the hotel's hospitality suite to host a delegates party. The main aim is to get the business of one particular big fish. When it becomes apparent that it is the lad who has developed a direct line to the guy, his strong religious beliefs bring him into sharp conflict with his older and more cynical colleagues.
Read More...
Of Gods and Men - 25-Aug-11
Men never do evil so completely and cheerfully as when they do it from religious conviction.
So wrote the French philosopher Pascal in the 17th century, and his words are quoted by one of the monks in this solemn and engrossing film. "Of Gods and Men" is based on an event in Algeria in 1996, when eight Trappist monks were taken hostage by terrorists. The film centers on the fact that the monks could easily have evaded this fate but chose not to.
Read More...
Get Low - 16-Jul-11
GET LOW tells the story of Felix Bush (Robert Duvall), a man who's been living sequestered from everyone for years, who decides he wants to buy a funeral. Not any kind of funeral, his own. And here's the best part, he wants to attend it. Unfortunately, it's not easy to throw a funeral for a man that is feared by the town folks.
Read More..
.
Departures - 28-May-11
Daigo Kobayashi is a devoted cellist in an orchestra that has just been dissolved and now finds himself without a job. Daigo decides to move back to his old hometown with his wife to look for work and start over. He answers a classified ad entitled "Departures" thinking it is an advertisement for a travel agency ...
Read More...
Mary and Max - 19-Mar-11
Spanning 20 years and 2 continents, MARY AND MAX tells of a pen-pal relationship between two very different people: Mary Dinkle, a chubby, lonely 8-year-old living in the suburbs of Melbourne, Australia; and Max Horovitz, a severely obese, 44-year-old Jewish man with Asperger's Syndrome living in the chaos of New York City.
Read More
.
God in America - 28-Jan-11
Examining the complex interaction between religion and democracy, the origins of the uniquely American concept of religious liberty, and the controversial evolution of that ideal in the nation's political arena, GOD IN AMERICA considers the role religious ideas and institutions have played in social reform movements, and how guarantees of religious freedom created a competitive religious marketplace in America.
Read More.
The Soloist - 27-Nov-10
In 2005, the only thing hurting Los Angeles Times columnist Steve Lopez more than his face from a recent bike accident was his pressing need for story ideas. That is when he discovers Nathaniel Ayers, a mentally ill, homeless street musician who possesses extraordinary talent, even through his half-broken instruments.
Read More...
Blindness - 2-Oct-10
Blindness is in many ways a horrific novel, detailing as it does the total breakdown in society that follows upon this most unnatural disaster. Saramago takes his characters to the very edge of humanity and then pushes them over the precipice. His people learn to live in inexpressible filth, they commit acts of both unspeakable violence and amazing generosity that would have been unimaginable to them before the tragedy.
Read More...
Amal- 28-Aug-10
When do we know what is enough?Richie Mehta's debut feature as a writer/director follows a young, pure-hearted rickshaw driver named Amal (Rupinder Nagra) as he goes about his business of driving customers around New Delhi, day in and day out. When Amal meets the fabulously wealthy G.K. Jayaram, the patriarch of a rather spoiled, rich family, the courses of both their lives change.
Read More...
To End All Wars - 1-May-10
A true story about four Allied POW's who endure harsh treatment from their Japanese captors during World War II while being forced to build a railroad through the Burmese jungle. Ultimately they find true freedom by forgiving their enemies. Based on the true story of Ernest Gordon. Life is brutally harsh in the Japanese camps..
Read More...
Poor Boy's Game- 6-Mar-10
Released from jail nine years after leaving a boxing opponent with permanent brain damage, Donnie (Rossif Sutherland) conceals the profound changes he experienced behind bars while preparing to defend himself against an angry young boxer determined to face Donnie in the ring. Remarkably, it is the father (Danny Glover) of the man Donnie crippled who comes to his aid.
Read More...
Wit - 9-Jan-10
Mike Nichols directs this mesmerizing adaptation of Margaret Edson's 1999 Pulitzer Prize-winning play. English literary scholar Vivian Bearing (Emma Thompson) has spent years deciphering and interpreting the metaphysical poetry of John Donne. Alas, she is a person who has cultivated her intellect at the expense of her heart.
Read More...
Pieces of April - 14-Nov-09
Trying to make amends for her past as the ultimate problem child, April Burns (Katie Holmes) has offered to host an elaborate Thanksgiving dinner for her suburban clan in her grubby Lower East Side apartment. But her attempts to create an unforgettable feast go awry when her oven breaks down.
Read More...
Happy Go Lucky - 3-Oct-09
When we talk about movie masterpieces, what usually come to mind are epic works that wow us with their scale, pictures that spring from grand ambitions and even grander budgets. But it takes more than ambition, and more than money, to make an intimate masterpiece like Mike Leigh's "Happy-Go-Lucky," a picture so seemingly light that it might be hours (or even days) before you realize...
Read More...
Do The Right Thing- 15-Aug-09
t's the hottest day of the year in the Bedford-Stuyvesant neighborhood of Brooklyn, and tensions are growing there, with the only local businesses being a Korean grocery and Sal's Pizzeria. Mookie, Sal's delivery boy, manages to always be at the center of the action.
Read More...
Doubt - 30-May-09
Doubt can be a powerful a bond as certainty.It's 1964, St. Nicholas in the Bronx. A vibrant, charismatic priest, Father Flynn (Philip Seymour Hoffman), is trying to upend the school's strict customs, which have long been fiercely guarded by Sister Aloysius Beauvier (Meryl Street), the iron-gloved Principal who believes in the power of fear and discipline...
Read More...
Sophie Scholl - The Final Days - 4-Apr-09
In 1943, as Hitler continues to wage war across Europe, a group of college students mount an underground resistance movement in Munich. Dedicated expressly to the downfall of the monolithic Third Reich war machine, they call themselves the White Rose. One of its few female members, Sophie Scholl is captured during a dangerous mission...
Read More...
Stranger Than Fiction - 31-Jan-09
One morning, a seemingly average and generally solitary IRS agent named Harold Crick begins to hear a female voice narrating his every action, thought and feeling in alarmingly precise detail. Harold's carefully controlled life is turned upside down by this narration only he can hear, and when the voice declares that Harold Crick is facing imminent death, he realizes he must find...
Read More...
Kite Runner - 4-Oct-08
An epic tale of fathers and sons, of friendship and betrayal, that takes us from the final days of Afghanistan's monarchy to the atrocities of the Taliban reign. This unforgettable story of redemption is based on the best-selling phenomenon "THE KITE RUNNER". The author, Khaled Hosseini said that the idea of the book stemmed from hearing that the Taliban had banned kite fighting...
Read More...

Lady in the Water - 21-Jun-08
"Lady in the Water" by M. Night Shyamalan is a straight-out mythic story, a fairy tale. We may find it a little unbelievable, but if we 'believe' in the story, it can work at several different levels as a model for Christian discipleship, whether or not it was intended as such...
Read More...